Featured Products
Good source of protein, iron, magnesium, copper, and manganese
Tasty alternative to nuts
Organic ingredients
Product Description
If you loved pumpkin seeds as a kid around Halloween, you'll be addicted to our Sprouted Pumpkin Seeds. Crunchy, full of flavor and with just a kiss of Celtic sea salt, these seeds are so versatile, you'll find yourself putting them on everything! These pumpkin seeds are a tasty alternative to nuts because they are a good source of protein, iron, magnesium, copper and manganese. Go Raw is dedicated to making raw, organic and junk-free snacks that taste good. We buy organic ingredients are bought at the peak of freshness, and never use frozen or canned ingredients. By keeping our snacks raw and gently dried, no cooked, we can preserve more powerful nutrients for optimal nutritive benefits. By sprouting and gently drying we unlock and preserve more powerful nutrients. Sprouting optimizes available proteins, enzymes and minerals, making good food easier to digest and allowing the nutrients to be more easily absorbed by the body. All our seeds are hand sprouted at our own facility, and then dehydrated so we keep the seeds "alive" and do not destroy all the nutrients that we just unlocked. The making of our snacks is closely monitored by real people for quality and consistency in every batch, every day.
Fat free
Uncrystallized
Good source of fiber
$15.94
$16.49
Free shipping
Product Description
These dehydrated ginger slices can be used as a spice when cooking foods or eaten by themselves for a zesty snack. They have a sweet and spicy flavor and are uncrystalized, which means they are not coated or rolled with sugar. Ginger is said to have nutritional benefits such as containing calcium, iron and being a good source of fiber. Large 24 ounce resealable bag.
Review Kirkland Freeze Dried Real Fruit Fuji Apple Slices Costco
http://www. com http://chelationtherapyreddeer. com/ http://airdrie-naturopath. ca/ http://airdrienaturopath.
Zazzle
$19.85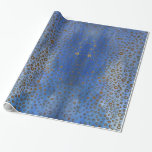 $21.00
What We Spent on Food – July 2015
I used to think I was spending a ridiculous amount of money on food for one person when I compared my budget to yours. But today when I looked through each price I realised that some of the food that we both buy is twice as much here in Canada. For example the organic whole chickens you bought were about 25$ for 2 and one costs me 20$, and your organic butter (looked like 1/2 lb) was 2$ and the best price for organic butter here is when it's on sale at 8. 99$ (usually 9. 49$) for 1 lb.... An idea for you for some of the produce (one of our favorites) we called them zucchini boats or zuccanoes. Halve zucchini or patty pans the long way and scoop out the seeds to make boats. Fill with sautéed veggies (including the zuke innards) and sausage such as onions, celery, garlic, shrooms, apples, and even fennel:) then stuff the boats and sprinkle with Parmesan cheese and sunflower seeds if you'd like. Bake at 350 until the boats soften, about 15-20 minutes. I'm not even sure how it happened other than lots of small impulse buys. We had visitors from out of town, and family moving to our area, I did poorly at meal planning, and it seems like like I was running to the store "for just a couple of things" every day. At the end of the month, my $450 budget had somehow ballooned to $720. Wow was my head in the sand. I apologized up & down to my husband, and vowed to start new and do better (MUCH better) for August. First, I read through a ton of your past blog posts for inspiration, then did a thorough inventory of freezer and pantry, came up with a menu for the month (first time. I do a weekly menu, but monthly is new to me. ) and made a list of what I would absolutely need to buy. August is a huge harvest month, so I also knew I'd have to budget for U-pick, orchards, and farms. (Picked 12 lbs of blueberries yesterday, and need to go once more) So, I've spent $167 for the month, but that's everything except for blueberries, peaches, peppers & onions for canning salsa & relish, and more produce later in the month. Becky, first off, I LOVE your attitude and your honesty. You're going to do GREAT next month. You've already done the hardest part, which is taking inventory of what you already have and coming up with a menu. Eating what you already have is one of the biggest keys to spending less. Just when you think you have your budget under control, "they" come over and derail your entire plan (I mean that in the kindest way possible) lol. Question: what is your plan with all of the U-pick produce. Do you can/dehydrate/preserve, or do you eat it while it's "fresh". The right things I did were all from reading your blog. Seriously, I read through every one of your budget accountability posts, and paid extra attention to the months when you overspent, and then the next months to see how you dug yourself out. Then I found an unused notebook, and followed your instructions for making a price guide. My husband LOVES meat, and I had decided that I wasn't buying meat this month, but using what we have and stretching it…. so this week, my theme has been WWTD (what would Tiffany do. ) I took a lb. of ground pork, and used half for a baked pasta... Both of them my husband loved, and didn't even notice there was less meat. We are blessed to be living in an area of Michigan that is surrounded by farms and orchards. I take advantage of all I can, and we eat lots of fresh produce in season, and I dry, can, and freeze a lot for the winter months. The blueberries I mostly freeze for smoothies and baking (muffins, coffee cake, and to make fruit syrup for pancakes and waffles) and my son is a peach fanatic, so I freeze peach slices for smoothies and baking, can them for eating, and dehydrate... ) I also do the same with cherries, strawberries, apples(sauce & butter), pears, and raspberries. We eat a lot of kefir smoothies, so a lot of the fruit goes in those. I can and freeze most veggies too. (I've wanted one for so long. You inspire me to always do better with eating well on a budget. love your blogs and especially the accountability segments. I noticed several blogs ago that $330 was the budget for everything. However, I noticed there is no toilet paper, paper towels, laundry soap, feminine products etc mentioned in the accountability. Source: Don't Waste the Crumbs
Latest News
Recipes
Books
Bing news feed
Related Sites
Directory
Tribest Sedona® Food Dehydrator
Tribest Sedona® Food Dehydrator 9 Clear Natural-colored BPA Free Trays and Mesh Screens, 1 BPA Free Plastic Closed Tray/Divider, Recipe Book, Built-in Timer up to 99 ...
dehydrated food
For $800, Costco Will Sell You a Year's Worth of Food
dried foods should be part of your food storage plan
---